We recently spent two days at Douglas Headwaters Dam in Tennessee. I took several great photos, but the highlight of the visit was Walker getting to spend hours upon hours playing in the mud.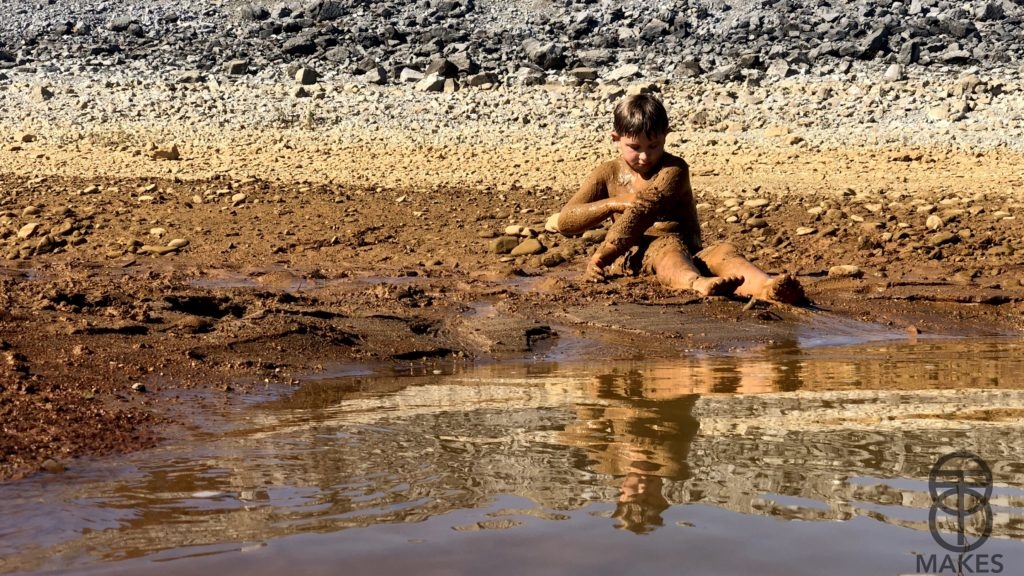 Douglas Lake is part of the Tennessee Valley Authority flood control network. Nestled among the western fringes of the Great Smokey Mountains, the lake sits in a region which was once very geologically active, but has now settled. Layer upon layer are piled up on the bottom of the lake and the shore are scattered with quartz geodes.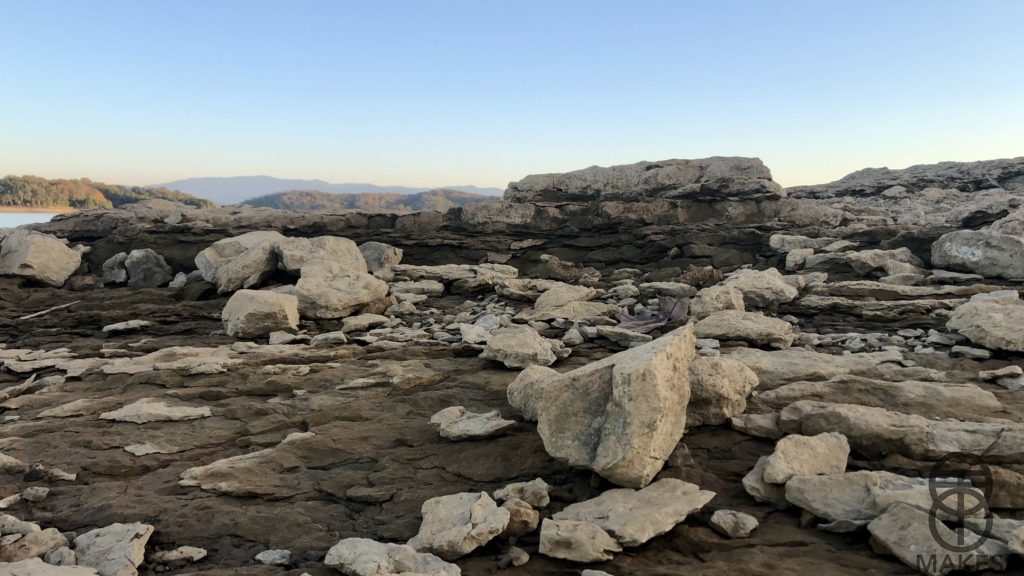 The high iron content of the soil and water give the lake an eerie, almost Martian aspect. The broaden area at the edge of a mountain range results in some of the most stunning vistas on the east coast.
Your kids can take classes with me at OutSchool, and I will have courses for adults up and running soon. Interact and see more of my art on Instagram, Facebook, or Twitter, or sit back and watch some of my Maker and travel videos over on YouTube. I also write novels and an ongoing family drama series called In Such Times. If you really like my work you can support me on Patreon.